MIPS XVII
July 12-15, 2017
Houston, TX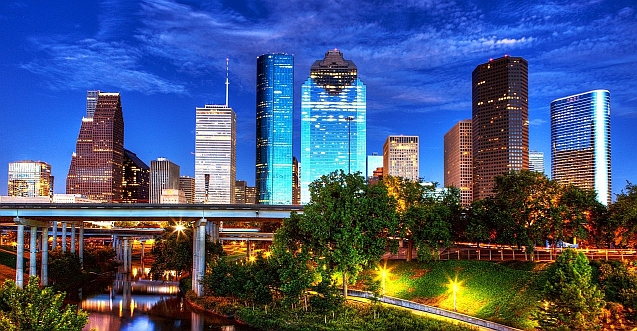 The Medical Image Perception Conference is a biennial conference dedicated to bringing together people interested in human and computer perception of medical image information and related subjects such as, detection and discrimination of abnormalities, cognitive and psychophysical processes, perception errors, search patterns, human & ideal observer models, computer-based perception (CAD and CADx), impact of display & ergonomic factors on image perception & performance, role of image processing on image perception & performance, and assessment methodologies.
The local hosts and organizers were Mia Markey, PhD (The University of Texas Austin) and Tamara Haygood, PhD, MD (The University of Texas MD Anderson Cancer Center). The organizing committee includes Mini Das, PhD (University of Houston), Howard Gifford, PhD (University of Houston), and student rep Gezheng Wen, MS (The University of Texas Austin).
KEYNOTE PRESENTATION (Saturday July 15th)
We were pleased to have Helen Li, MD from Houston Methodist Weill Cornell Medical College and Baoxin Li, PhD from Arizona State University as our keynote speakers. They spoke on "Image Perception in Ophthalmology: Practices, Challenges, and Computational Approaches".
Dr. Helen Li specializes in ocular oncology and vitreoretinal diseases. She founded the Community Retina Group in Houston after almost 20 years of clinical practice at the University of Texas Medical Branch, where she received numerous teaching awards from residents and fellows. Dr. Li served as director of the UTMB retina service and founded the retina fellowship program. She regularly publishes her research in leading ophthalmology journals and presents on retinal diseases and ocular tumors at national and international scientific conferences. She is an active member of the Macular Society, Retina Society, the International Society of Ocular Oncology, the American Uveitis Society, the Association of Research in Vision , and the Amedrican Telemedicine Association. Dr. Li has served as principle investigator of National Eye Institute, industry and foundation sponsored research and clinical trials. Her research projects include the ocular complications of AIDS trial and the diabetic retinopathy clinical research network study. She is currently interested in validating biomarkers for prognosis of melanoma in the eye and evaluating novel therapeutics for various types of ocular cancer.
Dr. Baoxin Li is currently a professor and the chair of the Computer Science & Engineering Program and a Graduate Faculty Endorsed to Chair in the Electrical Engineering and Computer Engineering programs. From 2000 to 2004, he was a Senior Researcher with SHARP Laboratories of America, where he was the technical lead in developing SHARP's HiIMPACT Sports™ technologies. He was also an Adjunct Professor with the Portland State University from 2003 to 2004. His general research interests are on visual computing and machine learning, especially their application in the context of human-centered computing. He won twice SHARP Labs' President's Awards, in 2001 and 2004 respectively. He also won SHARP Labs' Inventor of the Year Award in 2002. He is a recipient of the National Science Foundation's CAREER Award. He holds 16 issued US Patents. His work has been featured on NY Times, EE Times, MSNBC, Discovery News, ABC News, Gizmodo India, and many other media sources. His research interests are in computer vision and pattern recognition, image/video processing, statistical methods in visual computing.
Program Agenda (Click to download pdf with full program information)
2017 Student Scholars
Koos van Geel Maastricht University
Amareswararao Kavuri University of Houston
Kristina Landino George Washington University
Lucie Leveque University of Hull
William Nesbitt University of Houston
Krista Nicklaus University of Texas Austin
Sean Rose University of Chicago
Lauren Williams University of Utah
Hanshu Zhang Wright State University
Important Deadlines
| | |
| --- | --- |
| Abstract Due Date | CLOSED |
| Notification of Abstract Acceptance | CLOSED |
| Student Scholar Application Due Date | CLOSED |
| Notification of Student Scholar Award | CLOSED |
| Early Registration | CLOSED |
| Late Registration | CLOSED |
| Hotel Reservations | CLOSED |
Abstract Submission (CLOSED)
1-page (350 - 500 words not including title, authors, affiliation information) abstract submissions should be sent to mips2017xvii@utlists.utexas.edu
1) Times New Roman Font Single-spaced unless otherwise indicated
2) Title: 26-pt Bold Centered
3) Blank line
4) Authors & Degrees: 12-pt, Plain, Centered
5) Department(s) & Institution(s): 12-pt Italics, Centered
6) Blank line
7) Headings for Rationale, Methods, Results, Conclusions: 20-pt, Bold, Left-justified
8) Blank line
9) Text for Rationale, Methods, Results, Conclusions: 12-pt, Plain, Left-justified (350 - 500 words max)
10) May include 1 figure
Nine topic areas were covered (but not limited to), reflecting key dimensions of medical image interpretation:
(1) Abnormality detection & discrimination
(2) Cognition, psychophysics & behavior
(3) Perception errors
(4) Search patterns
(5) Human & ideal observer models
(6) Computer-based perception
(7) Displays & ergonomic factors
(8) Role image processing/analysis
(9) Assessment methods, metrics & statistics
Late Registration (Take this opportunity to become a member & contribute to our scholar fund!)
| | | |
| --- | --- | --- |
| | Members | Non-Members |
| Regular | $375 | $425 |
| Trainee | $250 | $275 |
| Social Event - Houston Historical Walking Tour | $10 | $10 |
| *Conference Dinner | $55 | $55 |
*Friday evening at conference hotel
Journal of Medical Imaging Call for Papers
Select papers from the MIPS XVII Conference will be published in a special issue of the Journal of Medical Imaging.
The special issue from MIPS XVI is available.
Additional details will be made available as arrangements proceed so periodically check the website!